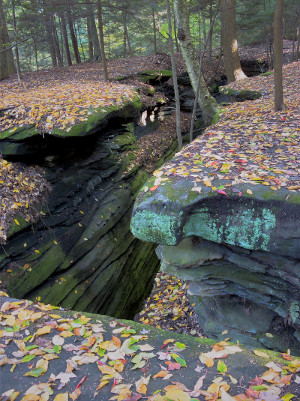 Suggested Knowledge Level: Intermediate
Dates: October 15th-17th, 2015
Price: $400
Class size: 5
Highlights:
The natural beauty of Cuyahoga Valley National Park is stunning, and there is no better time to view it then Autumn. We will transform your eye to capture masterpieces, while visiting amazing waterfalls, gorgeous overlooks, and peaceful shores. Many of these locations are somewhat hidden, and this workshop will provide a unique and fun experience, full of excitement and learning.
Join me for a 3 day hands-on workshop in Cuyahoga Valley National Park. We will start by going over some advanced shooting techniques while visiting some exciting locations. We'll learn about planning your photography excursions, taking photographs, and then non-intrusively editing them. By covering these three subjects at once, we can tie them in to each other, instead of separating them into individual lessons. Bring your questions, and go beyond! Many of these techniques are new to the digital darkroom and will surprise the amateurs and the advanced alike.
Food will be provided, and lodging (not provided) is available nearby. Workshops participants will receive assistance in locating lodging.
Provided Items:
 Quality photography instruction; Food; Transportation.
Required Items:
DLSR/SLR Camera
Tripod
Laptop
Suggested Items:
Remote Release
Lens cleaning equipment
Camera Backpack
Transportation will be provided for the entire workshop, as well as to and from the airport. Participants will need to provide their own transportation to the Cleveland airport, or they can travel straight to the valley if they so decide.
Registration: Please contact me on my contact page to register.
Deposit: A $300.00 deposit will be required at registration, and the remnant will be required 30 days before the workshop.