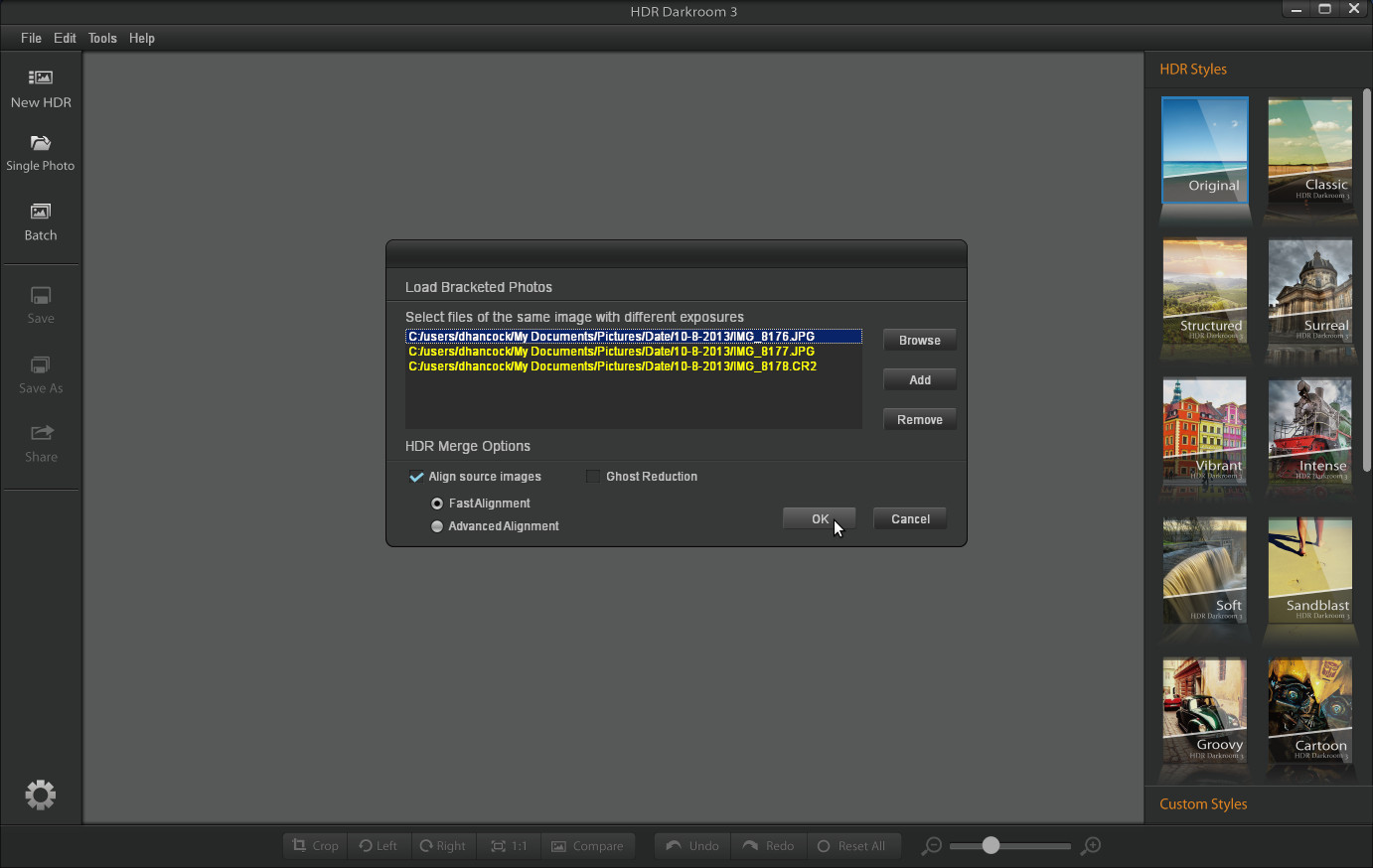 HDR Darkroom 3 has been released! I'm excited about some of the new features, specifically the presets. Even if you decide to not use the presets, the software is still simple to use, yet powerful. While I normally prefer to tweak each photograph individually, Darkroom 3 does come with batch processing, enabling you to do a number of images in the same style, without you having to set at your computer and adjust each of them. This can save quite a bit of time. The software is easy to use, and works smoothly. I am looking forward to using it more in the future.
Starting out, it has alignment and ghost removal features. Alignment aligns the images to correct camera movement while the ghost removal is for HDRs where the items in your photograph are moving (i.e. grass or people). Both features performed as would be expected. The ghost removal had a few little issues (not noticeable except at 125% crop), but that comes with any ghost removal program.
After selecting the photographs to combine, it takes a couple seconds to process. This is to be expected of any program that is worth using.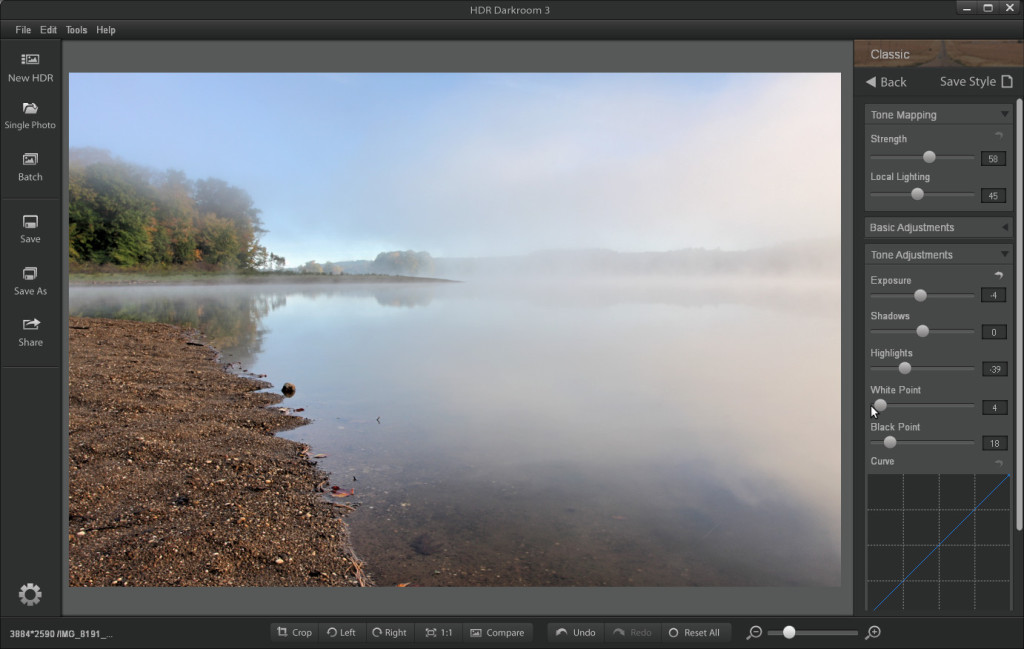 Next comes the fun part, the actual editing. I was amazed with how easy it is to get the results I wanted. HDR Darkroom gives three options for editing: Local Tone Balancer, Local Tone Enhancer, and Fast Tone Compressor. The only one I normally use is the Local Tone Enhancer. However, the tone compressor is good for minor edits, and the tone balancer for medium level edits. I use the Local Tone Enhancer because it is the most powerful of the three modes, and I normally can get the result I want with it. With the simplicity of the settings, it is easy to explore.
These settings can be saved as parameter settings in the right sidebar near the bottom.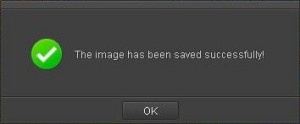 After all edits are made, you click save in the left sidebar, select your location, and hit save again. After the program renders and saves it, a window should pop up saying, "The image has been saved successfully."
Check it out!
If you decide to purchase it, click here for 15% off.