This post is about a tip on how to use Raw Therapee, a RAW format image editor. Please see the original article for more information on Raw Therapee.
In a recent Raw Therapee upgrade, the icons automatically became icons, instead of text. This can be confusing. To reverse it is quite simple.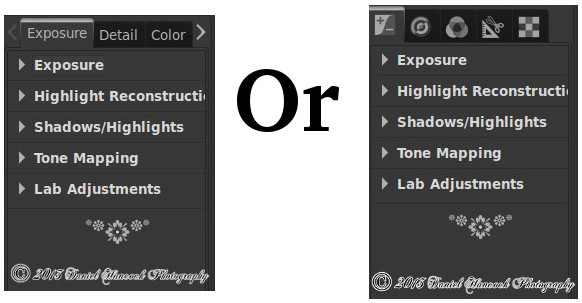 First, open Raw Therapee. Then, click on the button in the top right corner to open the preferences dialogue.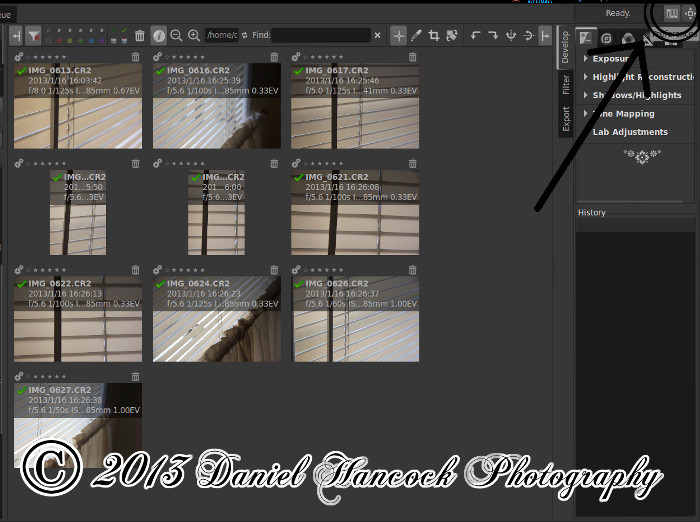 Then, uncheck the "Use tab icons instead of text" option. Click OK, and you are done!